ANALYSIS
Best specialists are gathering and processing technical data about your project. After assembling all the project requirements You'll get proper documentation describing the technical features.
PRODUCT KICK-OFF
On the product day, You'll meet the Project Manager and development team assigned to your project. The meeting's goal is to establish and test all the crucial premises of the project. This approach allows us to predict accurately potential future difficulties. Additionally, you have the chance to meet the people who will create the product for you.
PROTOTYPING
Philosophy of Design Thinking states that if you prototype early you can maximize the efficiency of project workflow. It's also an opportunity to get your feedback as soon as possible. We start by designing the wireframes and end with a fully graphical design. This is also the time for testing products' underlying assumptions and the first wave of user testing. (High Fidelity mockups)
DEVELOPMENT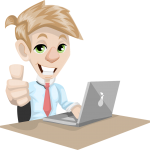 For the entire duration of the progress/development, you will receive an updated backlog of your product's features and functions. During this stage, You'll have direct contact with our programmers to control and monitor the progression and effects of their work.
YOUR ROLE
You are an essential part of our team, so our process ensures you will be updated on the projects' progress daily. We live and breathe Agile. This is why we plan to work on Mondays and deliver on Fridays.
LAUNCH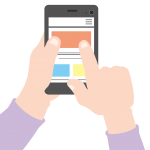 You're almost there, one final step… Your application will be launched on chosen platforms and You'll go through some administration training together. If needed, we will help you shape the business approach that best fits your product. We take great pride in being there for you during the tremendous part of the whole process –product launch.