PRODUCT DESIGN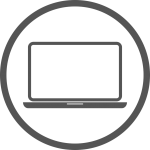 Consult on an already existing product, build a new one from scratch or validate your business model. By building high fidelity mockups early, we can make sure your product will be beautiful and functional
MOBILE DEVELOPMENT
We design and develop native iOS and Android applications. Our team works with the most up to date technologies and we are not afraid of new challenges. So far, we have created over 30 apps such as major social applications and a minor one to solve issues of smaller organizations.
The leading technologies which we use: Swift, Objective-C, Java, Kotlin, React Native.
WEB DEVELOPMENT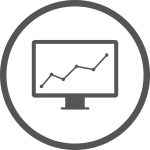 It doesn't matter if your desired app is big or small. During the design process, we make sure to cooperate closely with the client, making sure we are on the same page. There are two crucial steps in our design process – UX and the way the user interacts with the website and Business model. Both equally important to make sure your project is successful and efficient. The leading technologies which we use: Vue.js, AngularJS, React Back-end: Ruby on Rails. Node.js, Elixir.